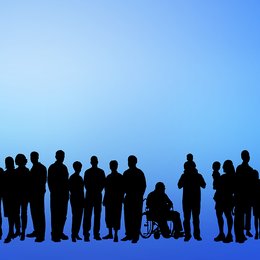 Oct. 30, 2020
Global
Research in Integrated Care: The Need for More Emergent, People-Centred Approaches
The International Foundation for Integrated Care (IFIC) recently celebrated its 20th International Conference (ICIC20) through a virtual event that brought together patients and carers, academics, care professionals, NGOs, policy-makers and industry partners from across the global integrated care community.
The International Journal for Integrated Care (IJIC) used this opportunity to host a workshop on published research in integrated care, specifically to reflect on the quality of existing scientific enquiry. A lively discussion on the current state of integrated care research concluded that there remained significant shortcomings to current methodologies – for example, in their ability to provide the depth of understanding required to support the knowledge needed to best inform policy and practice, particularly when addressing people-centredness.
In part, the debate recognized how the nature of existing research funding, and prevailing attitudes and preferences towards certain research methodologies, were partly to blame (as has been noted by IJIC previously. The workshop debated how research and researchers must change their focus in order to better contribute to the tenet of people-centred integrated care.
People-centred care needs people-centred research
Integrated care is by definition person-centred, and integrated care strategies should be based on co-creation with patients or citizens in ways that involve, engage and empower them. How do our research approaches capture this? Similar to integrated care design and implementation, where approaches might profess to be person-centred but in reality are not, there is also a chasm between theory and practice. So, as with integrated care practice, there is a need for co-creation frameworks for research. As researchers, it would be hypocritical to criticise care professionals for not involving patients, families and communities more effectively in their care while at the same time failing to actively involve them in our research.