Empowering and engaging people and communities, Reorienting the model of care, Coordinating services within and across sectors, Creating an enabling environment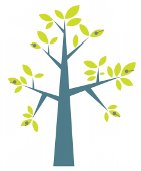 Integrated People Centred Palliative Care
NEWS
Course on the development of policy briefs in palliative care and long-term care in January-February 2018
http://www.who.int/palliativecare/JointcollaborationIAHPCWHO.pdf?ua=1
For registration to the course: here
4e Congrès International Francophone de Soins Palliatifs,
16 au 18 Novembre 2017 à Genève, Suisse.
http://www.federationfisp.org/
Lancet Commission report on Alleviating the access abyss in palliative care and pain relief? an imperative of universal health coverage
http://www.thelancet.com/pdfs/journals/lancet/PIIS0140-6736(17)32513-8.pdf
Here access to all documents and articles http://thelancet.com/commissions/palliative-care
Global access to palliative care and pain relief: five key messages
The findings and evidence presented by the Commission demonstrate that:
1 - Alleviation of the burden of pain, suffering, and severe distress associated with life-threatening or life-limiting health conditions and with end of life is a global health and equity imperative. Most high-income countries have responded with effective interventions, yet the needs of poor people have been neglected, and people living in low-income and middle-income countries (LMICs) have little or no access to pain relief or palliative care.
2 - An affordable, Essential Package of palliative care and pain relief interventions can ameliorate a large part of the preventable burden of serious health-related suffering (SHS), and this package can be made universally accessible to remedy the abyss in access to care.
3 - LMICs have enormous but unrealised opportunities to improve the welfare of poor people at modest cost. Publicly financing and fully integrating the Essential Package into national health systems as part of universal health coverage, using cost-effective models that can be applied in all countries, offers a solution.
4 - International collective action is necessary to ensure that all people, including poor people, have access to palliative care and pain relief for life-threatening and life limiting health conditions and end-of-life care. A well functioning and balanced global system must both prevent non-medical use and misuse of medicines and ensure effective access to essential medicines for palliative care, including opioids for pain relief.
5 - Effective policy making requires better evidence and priority-setting tools to adequately measure the global need for palliative care, implement policies and programmes, and monitor progress toward alleviating the burden of pain and other types of SHS.
_________________________________________________________________________________________
DESCRIPTION OF COMMUNITY

The Integrated People-Centred Palliative Care (IPC2) community provides an opportunity for the exchange of practices, experiences and lessons learned about palliative care; discussions on specific topics within this field are facilitated by a group of experts including physicians, nurses, and other health professionals with an aim to address issues of interest for primary health care providers, policy makers, family care givers, and other key stakeholders. The community facilitates the dissemination of key publications and resources. We aim to bring lessons from the palliative care community to the wider group of stakeholders working on integrated people-centred health services. Our community has an open membership: every interested individual and institution can become a member.
What is palliative care?
Palliative care is a multidisciplinary integrated and holistic approach that improves the quality of life of patients (adults and children) and their families who are facing problems associated with life-threatening illness. It prevents and relieves suffering through the early identification, correct assessment and treatment of pain and other problems, whether physical, psychosocial or spiritual. Addressing suffering involves taking care of issues beyond physical symptoms; to do so palliative care is based on a team approach to support patients, families and caregivers. Access to palliative care is recognised as a fundamental right, it is not limited to the end of life but should be provided at an early stage, in all levels of care, through person-centred and integrated health services; paying special attention to the specific needs and preferences of individuals. Palliative care reduces unnecessary hospitalizations and improves the efficiency of health care services.
Purpose of the community
Following the global commitment expressed by the resolution of the World Health Assembly adopted in 2014, the goal of this community is to contribute to "the strengthening of palliative care as a component of comprehensive care throughout the life course".
Equitable access to integrated and people-centred Palliative Care
- Understand the impact of palliative care on the quality of life of patients, their families and communities
- Improve integration of palliative care at all levels of care, especially primary health care
- Collect and disseminate information about models of palliative care, and monitoring of quality
- Interconnect experts and health professionals from different regions of the world
This is community with open membership where everyone is welcome to join. You can request the membership by contacting the moderator Isabelle Wachsmuth (please, register first through the sign-up function of platform) or by clicking on the "request membership" button above.
---