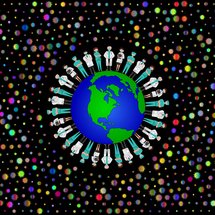 Nov. 24, 2020
Europe,
Global
Webinar
IFIC Ireland Webinar: Medium and Long-term Impact of COVID-19. Making Integrated Care Happen
The International Foundation for Integrated Care (IFIC) Ireland hosts and facilitates a series of webinars titled 'Making Integrated Care Happen' which forms one of the key delivery mechanisms enabling knowledge mobilisation across all stakeholders with an interest in developing and implementing integrated care within the healthcare systems on the island of Ireland.
The last session in IFIC Ireland 2020 series will focus on the medium and long term impacts of COVID-19 on the person and the implications for health and social care delivery.
Prof Lynne Turner-Stokes, King's College London, Northwick Park Hospital - Long-term impacts of COVID-19 and meeting the needs for Rehabilitation (40 minutes) will present research and clinical understanding of how COVID-19 may continue to impact those diagnosed long after the initial course of the disease.

Anne O'Connor, Chief Operations Officer at Health Service Executive (HSE) - Impacts of COVID-19 on service delivery, design and integration (30 minutes) will outline how the HSE are adapting service delivery and provision in the context of COVID and how these service adaptations will impact the future of HSE services.

Chair - Dr Sloan Harper, IFIC Ireland Chairperson
Event detail
From

:

to

:
Location:

Ireland

Country:

Ireland