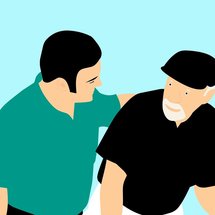 Nov. 24, 2020
Europe,
Global
Webinar
IFIC Ireland Webinar: Rehabilitation Care. Making Integrated Care Happen
The International Foundation for Integrated Care (IFIC) Ireland hosts and facilitates a series of webinars titled 'Making Integrated Care Happen' which forms one of the key delivery mechanisms enabling knowledge mobilisation across all stakeholders with an interest in developing and implementing integrated care within the healthcare systems on the island of Ireland.
Next session in the 2020 webinar series will focus on rehabilitation care and how various initiatives in Ireland are enhancing the experience of integrated care for patients, informal caregivers and health care professionals.
Edina O'Driscoll, National Clinical Lead – Rehabilitation Medicine, HSE will speak about The Rehab Landscape in Ireland: A journey towards change on the rollout of the National Clinical Programme for Rehabilitation Medicine across Ireland. We will also hear from Fiona Steed, Group Lead Allied Health at UL Hospital Group on the development and evolution of the Intermediate Care Facility at UL Arena initially deployed as part of the response to the Covid 19 pandemic and has evolved to deliver further service to the population of the mid-west of Ireland.
Event detail
From

:

to

:
Location:

IRELAND

Country:

Ireland