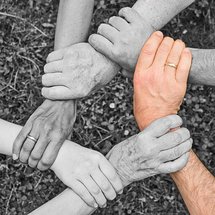 June 14, 2023
Americas,
Europe
Transnational Forum on Integrated Community Care (TransForm)
Integrated community care (ICC) engages people and communities as co-producers of care. It implies a shift in traditional thinking based on problem-based, disease-oriented care to a goal-based, person-centred care aiming at improving population health and quality of life, with a particular focus on individuals and communities in vulnerable situations.
This entails the development of new forms of collaborations across diverse contexts and settings. A key to such collaborations is the role of people in the community and in how service users (individuals, carer and families) become engaged and empowered as an integral part of integrated community care delivery.
The Transnational Forum on Integrated Community Care (TransForm) is a learning coalition of philanthropic foundations in Europe and Canada that came together in 2018 with the aim to put the community at the centre of primary care and integrated care. Through a series of research activities, including a mapping of existing ICC practices in Europe and Canada, international conferences that included several site visits, and workshops, TransForm has identified, together with academics, decision-makers, practitioners, people with lived experience, and citizens the foundations of ICC – its key values, principles, ingredients, challenges and facilitators.
Source:

Transform integrated community care