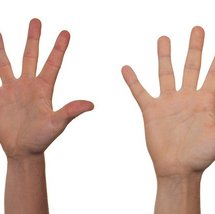 Dec. 20, 2021
Global
Health For All Advocacy Toolkit
The Health for All Advocacy Toolkit provides national-level civil society organizations (CSOs) and health networks with the necessary resources to kick-start advocacy initiatives on universal health coverage (UHC). It offers advocates a central reference point—a 'one-stop shop' for key information and tools to advocate for UHC, hold policy-makers accountable for their commitments, and build a broad social movement within civil society to support health for all.
The Health for All Advocacy Toolkit has been developed to build capacity, inspire and mobilize civil society in support of the global movement for UHC. It is based on the understanding that health is a human right, and our combined efforts are needed to ensure that the UHC conversation spans before, within, and beyond health system walls to reflect the realities of people and communities.
This toolkit introduces primary UHC concepts and describes some of the many roles civil society plays—not only in the local and national contexts but also in global health governance—to ensure no one is left behind. The Toolkit has three sections:
Part 1: Introduction to Universal Health Coverage—provides an introduction to UHC, what it is, why health for all is vital, and how it can contribute to health as well as other SDGs. This section is particularly informative for those new to UHC as it outlines the key concepts and actors, and gives a timeline and milestones to date. It describes the key players at global and regional levels to enable advocates to ground their advocacy work in the broader UHC ecosystem. It is designed to equip users with technical knowledge around the essential UHC building blocks necessary for advocating UHC with various stakeholders.
Part 2: Why civil society needs to engage in Universal Health Coverage—explores the critical role of civil society and communities in all stages of UHC design and implementation, and conveys civil society's key advocacy calls to action. It includes case studies and vignettes that demonstrate the impact civil society has had and continues to have in decision-making for UHC, especially in ensuring health equity and holding leaders accountable.
Part 3: How to participate—provides step-by-step guidance on advocating for UHC at the national level. This section walks the user through essential processes for creating an advocacy action plan, including defining the key challenges and bottlenecks and establishing where their country is on the road to UHC. This will help frame the activities and goals of the specific advocacy plan. The toolkit explains the process of mapping both advocacy targets and the stakeholders to collaborate with. Users will also learn how to develop key advocacy messages and incorporate them into ongoing advocacy work. This section provides practical tools and will help CSOs determine their budgets and measure their progress.
Source:

Civil Society Engagement Mechanism for UHC2030