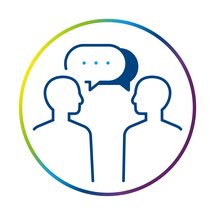 Dec. 2, 2021
Europe
Anticipatory Care Planning Toolkit 2021
Providing people with person-centred, coordinated care, focusing on goals and preferences, whilst offering opportunities to consider realistic treatment and care options.
Anticipatory care planning (ACP) is a process involving a number of steps.
ACP involves conversations between individuals, their families, carers, and professionals. It helps people communicate goals and preferences, and gives them opportunities to consider realistic options and plan for future changes in their health and care that can be recorded, shared and reviewed.
ACP is a person-centred, proactive approach to help people consider what is important to them and plan for their future care. Planning ahead can help people feel more in control and able to manage any changes in their health and wellbeing. People should be offered opportunities to take part in care planning and receive information about its benefits.
Here are four key steps that we have identified working with health and social care professionals actively involved in ACP. These steps are based on previous ihub work on ACP in Scotland. There are a range of tools and resources that can be used to support each of the four steps.
Source:

https://ihub.scot/project-toolkits/anticipatory-care-planning-toolkit/anticipatory-care-planning-toolkit/