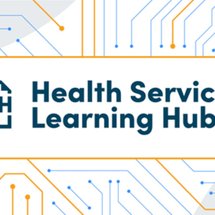 April 19, 2021
Global
WHO COVID-19 Health Services Learning Hub
The COVID-19 pandemic is causing wide ranging disruption to the operation of health services around the world. A recent WHO global pulse survey revealed 90% of countries have reported disruption of services across the board – including outreach services, immunisations and emergency care amongst others.
The WHO COVID-19 Health Services Learning Hub (HLH) is a dynamic new knowledge platform that will use innovative approaches to collate, document and synthesise emerging areas of learning on the maintenance of essential health services to support countries during the COVID-19 pandemic and beyond, including the recovery and post- pandemic phase
The HLH supports implementation of WHO's operational guidance on maintaining essential health services.
key Features
How can I be involved?
From participating in virtual learning labs to sharing snapshots of innovative strategies, there are a number of ways to be involved in the HLH.
If you have an innovative approach to share on maintaining essential health services, please complete our submission form.
If you would like to be involved in other elements of the platform, or have additional queries, please contact us at hlh@who.int.
Source:

World Health Organization

Audience:

Professionals