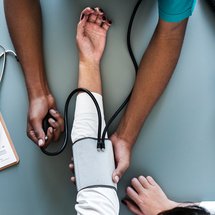 March 31, 2016
Europe
Patient and Family-Centred Care toolkit
The Patient and Family-Centred Care (PFCC) toolkit is a simple, step-by-step method for understanding what a care experience is like, what needs to change, and which small improvements can make a big difference to patients, families and staff alike. It is a guide to improving processes of care and staff–patient interactions, using a technique called Patient and Family-Centred Care (PFCC). It offers a simple way for health care organisations to show their commitment to patients' experience of the care they receive while also attending to the wellbeing of the staff who deliver that care.
The toolkit evolved from the Patient and Family-Centred Care programme, an initiative that was run jointly by the Health Foundation and The King's Fund to develop a small number of exemplary hospitals and a team of professional staff and managers who could demonstrate their achievements to others and bring sustainable improvement in patients' experience and outcomes. Across the country, teams have implemented the approach to improve services, ranging from paediatric accident and emergency to the care of frail older people, with measurable results.
To know more about this toolkit, click here: toolkit.
Source:

The King's Fund