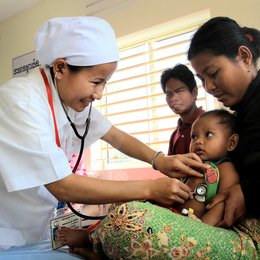 Overview
Since 2020, the COVID-19 pandemic has showcased the importance of primary health care (PHC) and revealed health system strengths as well as weaknesses.
As a defining global and national policy priority, COVID-19 has had enormous impacts on country health systems, often unveiling inequities as well as governance, stewardship and leadership challenges. COVID-19 demonstrates that trust between communities and service providers, and effective collaboration across sectors, are essential elements of successful public health responses and primary care continuity.
In 2015, the Alliance commissioned Primary Health Care Systems (PRIMASYS) case studies in twenty low- and middle-income countries (LMICs). Building on these case studies, the Alliance commissioned nearly 50 case studies led by in-country research teams to examine PHC in in the context of the COVID-19 pandemic. These case studies apply the Astana PHC Framework considering primary care, multisectoral policy and action and community engagement. The case studies aim to advance the science and lay a groundwork for improved policy efforts to advance PHC in LMICs.
Source:

World Health Organization