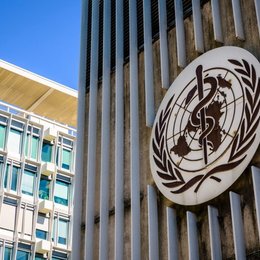 New WHO studies look at health systems across 14 countries in Europe and Central Asia to reveal how to better invest in the health of millions Allowing policy-makers the chance to compare and collaborate, recent studies from the World Health Organization present countries' health systems at a glance.
Many citizens in the WHO European Region are fortunate to live in countries where the health system can look after them when they fall ill. But sadly, for millions of others, falling ill means having to choose between paying for medical treatment and paying for food, education and other necessities.
In some countries in Eastern Europe and Central Asia, more than half of health spending is paid out of pocket when people use health services, rising above 70% in some cases. When government's public spending for health care is low, households face hardship and financial ruin. This needs to change, and we believe that one of the most obvious and best ways in which this can happen is through more, better public spending in health – using data and evidence to shape policies and attract resources.
Investment in primary care
The need for public investment in health is particularly acute in the Eastern and Central Asian part of WHO's European Region. And while spending in hospital care is undeniably important, this should not come at the expense of investment in primary care, which is so often people's first point of entry into the health system. We know that primary care is a proven and cost-effective way to promote healthy behaviours and tackle issues such as smoking and obesity as major drivers of non-communicable diseases.
Source: