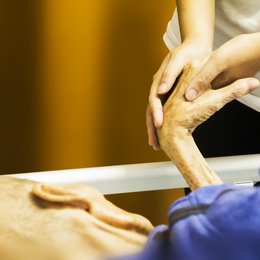 Jan. 14, 2021
Western Pacific,
Global
JICA Special Issue: Integrated Palliative and End of Life Care for People with Advanced Dementia or Frailty
This special issue now seems uncannily prescient in view of the devastating impact of COVID-19 on people with advanced dementia or severe frailty, particularly in care homes.
The pandemic has heightened awareness of the possibility of a sudden and rapid transition from relative health to a palliative or end of life stage. This has opened up conversations about the potential burden from intensive treatments that are likely to be futile and the benefits of advance care planning.
The collection of papers in this special issue will be of interest to readers involved in planning, commissioning or delivering palliative and end of life care services for our most vulnerable citizens at this time, whether at home or in a hospital, care home or hospice.
Read the full Guest Editorial and the collection of papers of this special issue