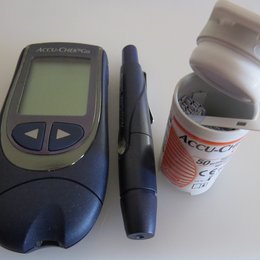 Dec. 11, 2020
Europe
Population Health Management in Diabetes Care: Combining Clinical Audit, Risk Stratification, and Multidisciplinary Virtual Clinics in a Community Setting to Improve Diabetes Care in a Geographically Defined Population. An Integrated Diabetes Care Pilot in the North East Locality, Oxfordshire, UK
Disparities in diabetes care are prevalent, with significant inequalities observed in access to, and outcomes of, healthcare. A population health approach offers a solution to improve the quality of care for all with systematic ways of assessing whole population requirements and treating and monitoring sub-groups in need of additional attention.
Collaborative working between primary, secondary and community care was introduced in seven primary care practices in one locality in England, UK, caring for 3560 patients with diabetes and sharing the same community and secondary specialist diabetes care providers. Three elements of the intervention included 1) clinical audit, 2) risk stratification, and 3) the multi-disciplinary virtual clinics in the community.
This paper discusses a project designed to address three specific issues. Firstly, it reflects on the split between primary and specialist diabetes care and the impact this has on the quality of diabetes care in populations. Secondly, it proposes a population health approach as a way of improving organisation of diabetes care through specific interventions integrating primary and specialist care. Thirdly, it evaluates the acceptability, feasibility and short-term impact on primary care of implementing a population approach intervention.