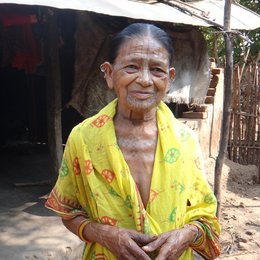 June 9, 2020
Western Pacific
Communication, Collaboration and Care Coordination: The Three-Point Guide to Cancer Care Provision for Aboriginal and Torres Strait Islander Australians
Pathways for accessing cancer care for Indigenous Australians can be more complex than for other Australians, with additional challenges for them relating to culture, language, and lack of familiarity with navigating services and institutions in the wider health care system. Besides coming to terms with a cancer diagnosis, accessing diagnostic and cancer treatment often involves travel and being away from home for extended periods of time. Cancer care also often involves accessing multiple healthcare providers (e.g. radiation oncologists, surgeons, pathology services) and across a range of settings.
The World Health Organisation (WHO) developed the framework on integrated people-centred health services (IPCHS) recommending a fundamental shift of health systems from being disease-focused to people-focused. The framework identifies the primary drivers of continuity and coordination of care. Continuity of care promotes an environment to develop ongoing relationships that support seamless interactions between service providers within and across sectors that enable coordination of care. Care coordination can be viewed as a broader strategy to improve care by bringing together providers and professionals to meet service users' health needs and delivering integrated, people-centred care across settings. Together, continuity and coordination of care are vital to deliver quality care and are likely to be important in improving cancer outcomes for Indigenous patients.
The aim of this paper is to explore PHC and tertiary hospital professionals' perspectives on issues related to communication, continuity and coordination of care between PHC and hospital services and to recommend strategies for improving the delivery of cancer care for Indigenous people. The authors draw upon the IPCHS framework to analyse the interview data, applying the framework's primary drivers of continuity and coordination of care.