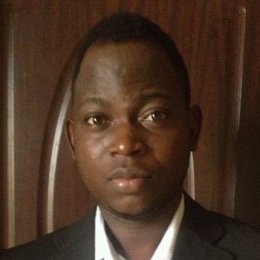 Oct. 23, 2017
Global
Blog: Eliminating mother-to-child transmission of HIV through quality improvement and health systems strengthening
Eliminating mother-to-child transmission of HIV through quality improvement and health systems strengthening
By Kehinde Balogun
"There are four prongs of quality and four ways to improve quality of product and service: innovation in product and service; innovation in process; improvement of existing product and service; improvement of existing process"
– Edwards W. Deming
The context:
I currently work as a Quality Improvement Specialist on the SUSTAIN Project. The main focus of the project is prevention, care and treatment of people living with HIV/AIDS in Nigeria. As the implementing body of the SUSTAIN project in Nigeria, Caritas Nigeria operates with health partners and faith-based health care centres across the country to improve the livelihood of people living with HIV/AIDS in Nigeria. A component of the prevention programme is the prevention of mother-to-child transmission of HIV (PMTCT).
The story:
Some months ago, while reviewing performance data on PMTCT in some of our partner health facilities, I was happy to note that the transmission rate to babies born to HIV-infected mothers (HIV-exposed babies) was within the suggested limit (namely a transmission rate of less than 5% in the breast-feeding population(1)) announced by the UNAIDS Global Action Plan. However, I observed a problem – retention[1]. I noticed that the retention rate for the HIV-exposed babies was low and in some facilities, the 18-month retention rate was as low as 60%. This is quite concerning since low retention is a contributor to false outcome measurement and may result in misreporting high performance or low transmission rate in the population.
In order to solve this quality gap of retention for HIV-exposed babies, a multi-disciplinary quality improvement (QI) team comprising doctors, nurses and quality improvement staff was formed at the project level (SUSTAIN). These people provided direct technical support to PMTCT services at the health facility level. A proposal for using a QI approach of process mapping, problem analysis, root-cause identification, and improvement interventions targeted at identified causes was written and submitted to SUSTAIN project leadership.
Following approval of the proposal, a two-day intensive training and coaching session was provided to representatives from 14 pilot health facilities. The decision to pilot the approach in 14 facilities was informed in part by limitation of resources. Each facility was represented by two members of staff; one from the maternity unit of the hospital and an improvement focal person from the facility.
The training and coaching sessions included general quality improvement methods and how these can be used practically to address quality gaps. In following the methodology, each team at each facility had to: 1) describe the processes involved in PMTCT services provision in their hospitals, 2) draw up possible root causes affecting retention, and 3) suggest interventions that they could implement to address the root causes.
Following the training, each trained facility staff returned to their respective facility and implemented the changes that addressed the root causes of retention, in order to improve the retention of HIV-exposed babies. Continuous support and technical assistance from the SUSTAIN project QI team was provided remotely and occasionally during hospital visits to the trained staff.
For monitoring effectiveness of the training, performance data was collected following interventions and used to draw statistical process control charts. Significant improvement in the retention rate for HIV-exposed babies was observed following the intervention. Furthermore, an additional finding was a reduction in the transmission rate during the post-intervention period.
In summary, we cannot hope to entirely eliminate mother-to-child transmission of HIV if the complete package of preventive services are provided to only a fraction of the eligible populations. For us to achieve this, we would need to expand access to care and improve retention in care for those who are already accessing care by minimizing attrition and losses to follow-up.
Lessons leant:
First, coaching and training can improve and enhance the skills and competencies of front-line health care staff.
Second, rather than collect parallel data on performance measurement, routine data collected by the health management information systems (HMIS) can be used to measure baseline performance and monitor improvement.
Third, bottom-up approaches to quality improvement can be achieved through small but progressively incremental changes in the quality direction.
Finally, without the support of the leaders of institutions, little can be done to implement the much-needed changes and bring about improvements in quality.
Dr Kehinde Balogun MBBS, CSSGB, FISQua is a Quality Improvement Specialist for the Catholic Caritas Foundation of Nigeria. The Catholic Caritas Foundation of Nigeria is a faith-based nongovernmental organization, which is a charity that implements numerous charitable projects in Nigeria, some of which are donor-funded.
References
1. UNAIDS. Countdown to zero: Global plan towards the elimination of new HIV infections among children by 2015 and keeping their mothers alive, 2011-2015. Unaids. 2011. 48 p.
[1] retention-in-care is the sense of continuity and receipt of care at a relevant time point.