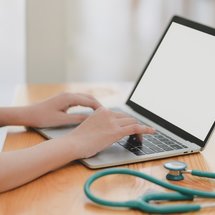 June 23, 2020
Global
Digital Solutions: Adoption, Adaptation and their role in post-Covid19 health and social care delivery
As each integrated care building block is reliant on information, digital solutions could be seen as the cement that holds the blocks together. Albeit, the arguments for greater use and investment have become increasingly compelling, the rate of adoption remains below expectations; that is until COVID-19.
Since the outbreak of COVID-19, countries have seen a rapid citizen-led proliferation of digital solutions being used for remote working, socialisation between family, friends and communities, and education, to name but a few. This rapid pace of change has been mirrored by national and local government and public health through the use of social media to effectively reach individuals to provide guidance, support, collect well-being and COVID infection data, and undertake tracing through Apps. Furthermore, many countries have created fully functioning field hospitals with IT departments working around the clock to ensure these new care facilities can be up and running to provide safe care in a matter of days. This is a huge logistical undertaking. Shortages in PPE are being met utilising 3D printing technologies, video conferencing is being widely adopted for many health and care consultations to avoid exposure to crowded and potentially infectious clinical areas, and multi-national clinical trials happening and on an unprecedented scale and timetable.
Due to the unprecedented drive to keep people out of hospital on a global scale, there is a new sense of urgency to find the right balance between keeping people at home and in the community as much as possible, without adversely deferring necessary health services for those who need it. Digital solutions can support alternative options for delivery and can help harness the best of community and hospital services.