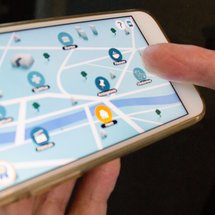 Nov. 25, 2019
Global
The person centred care game
The game app was developed on behalf of the University of Gothenburg Centre for Person-centred Care (GPCC) in Sweden, a research center that also works to spread knowledge about and to implement person-centred care as an approach in various health care settings around the world.
The app forms a complement to books, articles and lectures for those who want to learn more about person-centred care. After thousands of downloads of the Swedish version of the app, it's now also available for free in English, from both the App Store and Google Play.
The game is set up as a map, where the user can choose different tasks. The tasks are either mini-games or content that stimulates reflection. The user is also encouraged by the game to test new ideas directly in daily activities and think about the outcome. One example of a mini-game is that the user can meet a fictitious care recipient, navigate through dialogs to then create a health plan together with the care recipient.
To download the PCC game onto your smart phone or tablet: Search for PCC game on App Store or Google Play.