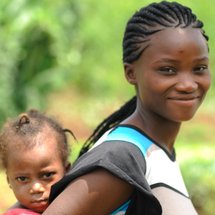 Sept. 15, 2023
Africa
Conference
International Conference on Primary Health Care Resilient Primary Health Care: The Foundation of Universal Health Coverage In The Era of Sustainable Development Goals
Welcome to the International Conference on Primary Health Care!
The International Institute for Primary Health Care (IPHC-E) in collaboration with the Ethiopian Ministry of Health (MoH-E) and supported by the Johns Hopkins University Bloomberg School of Public Health is thrilled to announce the upcoming conference on PHC. The Conference follows the successful pre-conference that was attended by more than 500 participants from over 80 countries.
This conference is designed to provide our participants with an interactive and engaging experience featuring keynote plenary panels, concurrent workshop sessions, roundtable discussions, lightning paper sessions, a poster and exhibit hall and much more. The overall goal of the conference is to facilitate attainment of Universal Health Coverage (UHC) and the health-related SDG's by strengthening the PHC movement globally.
Event detail
From

:

to

:
Location:

Addis Ababa

Country:

Ethiopia