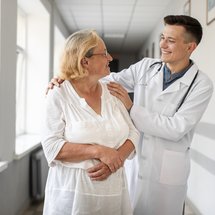 Sept. 22, 2022
Global
Seminar
Patient and public engagement in health services research, a Sahlgrenska Academy Science Seminar
Theme: Patient and public engagement in health services research Speaker: Dr Maria Santana, Associate Professor of Public Health, University of Calgary, Canada, and Advisor to GPCC. Host: Professor Joakim Öhlén, Centre Director GPCC.
Date and time: Thursday 29 September at 15.00-16.00 CET.
Place: Digitally via zoom or IRL at Sahlgrenska Academy, Gothenburg. Attendance is cost free.
Dr Santana will provide an introduction to public and patient engagement in health research and examples on how this engagement has impacted health health care systems. In Canada, Strategy for Patient-Oriented Research was established to emphasize the importance for public and patients, researchers, healthcare providers and other decision-makers to work together in health service research as partners with the objective of improving health for Canadians.
Public and patients are individuals with personal experience of a health issue or health care situation, including family and friends, caregivers, and its communities. These individuals bring their own experience and critical expertise to the health research process. While members of our communities and patients are experts based on their lived experience of a disease, health condition, or health-related situation; researchers and clinician researchers are trained in clinical and health research.
This lecture will present and discuss the evidence related to public and patient engagement in health research and its impact at health services research and healthcare level.
Dr. Maria J. Santana is a health services researcher, patient and family-centred care scientist, an Associate Professor in the departments of Pediatrics and Community Health Sciences at the Cumming School of Medicine, University of Calgary.
Dr. Santana has received training in clinical pharmacy (BPharm, MPharm, London School of Pharmacy, UK, Universidad La Laguna, Spain), public health and clinical epidemiology (PhD, University of Alberta, Canada). Her research focuses in developing novel methods to advance person-centred care and patient-oriented research.
She is the provincial director, Patient Engagement for the Alberta Strategy for Patient-oriented Research (https://absporu.ca/patient-engagement-2/). She is the academic leader of the Patient and Community Engagement in Research (PaCER, https://pacerinnovates.ca).
More information about the seminar and how to attend, see link below.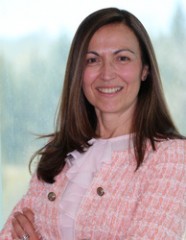 Event detail
From

:

to

:
Location:

Virtual

Country:

None