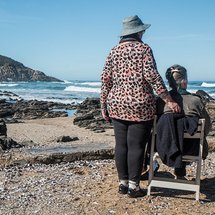 March 8, 2021
Europe
Webinar
Integrated care in Europe: Keys, challanges and best practices
The unexpected events of the past year have led to a neglect of chronic conditions. We have witnessed a decline in the physical, mental, and emotional health of our older citizens in Europe.
Now more than ever, there is a need for an integrated approach to care, shifting the focus from a silo-based approach to social and health care delivery.
The Horizon 2020 ValueCare pilot site partners of Valencia, Spain, in coordination with the Covenant on Demographic Change are delighted to announce the international online event, free and open to the general public: INTEGRATED CARE IN EUROPE: KEYS, CHALLENGES AND BEST PRACTICES, to be held next 16th March 2021, from 09:30 to 11:30 hrs CET.
This event aims to raise awareness and increase knowledge of Integrated Care among the various stakeholders at a European level. It is a chance to impart the knowledge of experts in the field and to share experiences of integrated care programmes in practice throughout Europe.
Event detail
From

:

to

:
Location:

ONLINE

Country:

Spain