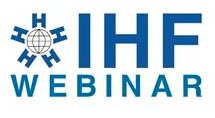 April 25, 2016
Global
Other
Hospitals Turning to Non-medical Home Care as Primary Discharge Preference
The International Hospital Federation is organizing a webinar about "Hositals Turning to Non-medical Home Care as a Primary Discharge Preference".
Timing: 08:30 California (UTC -7) | 17:30 Geneva (UTC +2)| 23:30 Singapore (UTC +8)
Topic: Payers and providers are turning to non-clinical home care as the preferred option upon discharge from hospital and skilled nursing facilities. Hospitals are realizing that home care is the most cost-effective option for post-acute care and they are hungry for the analytics and patient data generated by technology-enabled home care providers in order to extend the hospital system into the home and reduce avoidable readmissions. Best-selling readmissions author, Josh Luke and home care innovator, Kyle Hill will enter an in-depth discussion on how data analytics can serve as a key tool for helping hospitals and families manage costs outside the hospital walls.
To join, please register at http://bit.ly/WebinarRegApril2016

Presenters:
Josh Luke, Ph.D.
Hospital CEO, Healthcare Futurist and Best Selling Author
Kyle Hill
CEO, HomeHero (USA)
Event detail
From

:

to

:
Location:

Webinar

Country:

United States