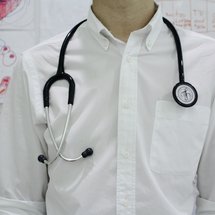 The 26th WONCA Europe Conference, Europe's Top Conference for General Practitioners, organised by the Dutch College of General Practitioners, will be held virtual on 6-10 July 2021!
The theme of our conference is "Practising Person Centred Care". We will elaborate on this theme in cohesive sets of plenary presentations, round table sessions and workshops, covering aspects of patient care, research, and education, that will be organised by WONCA Special Interest Groups and WONCA Networks. The cohesive sessions will be built around clinical topics that are linked to non-clinical topics such as cardiovascular risk management and shared decision making, respiratory diseases and health skills, or elderly care and prevention of overdiagnosis. The impact of COVID-19 on GP health and primary care services will also receive ample attention.
Attend this conference to enhance your knowledge and practice with Europe's family physicians' community. Why not upgrade your network, learn from the masters in the field, and manage your own time – all from the comfort of your home.
Abstract Submission for WONCA Europe 2021 is open until 1 February.
Event detail
From

:

to

:
Location:

ONLINE

Country:

None