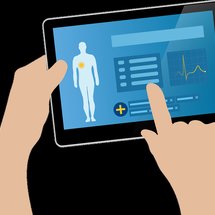 Nov. 20, 2020
Africa,
Europe
Workshop
GPCC at SASUF 2020: Person-centred eHealth in healthcare
The University of Gothenburg Centre for Person-Centred Care (GPCC) is providing this workshop "Person-centred eHealth in healthcare", on 25 November 2020, within the South Africa - Sweden University Forum 2020 event, online.
The goal with this event is to discuss innovative strategies to integrate person-centred care in healthcare. These discussions about person-centred care in Sweden and South Africa intend to give new perspectives regarding new technologies that have the purpose to contribute to the development of person-centred care approaches. *This session will be recorded*.
Programme
(Central European Time)

9:00-9:05, Welcome, Stefan Nilsson, Associate professor & Ensa Johnson, PhD

9:05-9:20, Biomarkers as evaluation of a digital tool – Is it possible?, Jonas Bergquist, Professor

9:20-9:35,South African children with cancer sharing their lived experience in coping with their illness and treatment, Karen van Zijl, PhD & CHOC social workers

9:35-9:50, Person-centred care and Universal Design as theoretical frameworks in eHealth for children, Gunilla Thunberg, Associate professor, Stefan Nilsson, Associate professor, Ensa Johnson, PhD, Joakim Öhlén, Professor

9:50-10:00, Discussion

10:00-10:15, PicPecc – a digital tool in the Swedish context, Stefan Nilsson, Associate professor, Tomas Lindroth, PhD, Angelica Wiljén, PhD-student

10:15-10:30, Assessment tools for self-reports – Systematic reviews of assessment tools in anxiety and nausea, Gomolemo Suzan Mahakwe, Master's student, Christi Bothma, Master's student, Ensa Johnson, PhD

10:30-10:45, Visual Care Measure as evaluation of person-centered care-is it possible?, Anneli Schwarz, PhD, John Chaplin, Associate professor, Angelica Wiljén, PhD-student

10:45-11:00, Discussion and conclusion, Stefan Nilsson, Associate professor & Ensa Johnson, PhD
Event detail
From

:

to

:
Location:

ONLINE

Country:

None