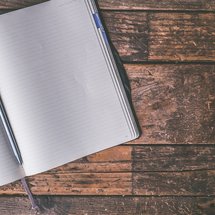 June 8, 2020
Global
Request for Proposals
Global COVID-19 Pandemic Response and Impact Grant (Global Co-RIG)
The Besrour Centre for Global Family Medicine (Besrour Centre) at the College of Family Physicians of Canada (CFPC), thanks to the generous support of the CFPC's Foundation for the Advancement of Family Medicine (FAFM) and the Fondation Docteur Sadok Besrour, is seeking proposals for a Global COVID-19 pandemic innovation response.

The initiative is a response to how the COVID-19 pandemic is disrupting the health and economic well-being of nations. There are more than six million cases, and more than 370,000 deaths, worldwide.
* The response to such a threat must be rapid and effective to minimize the harmful impact of a virus that is highly transmissible and that is affecting the most vulnerable worldwide. The primary care response to COVID-19 must support innovation that targets and protects highly vulnerable populations that lack access to primary care.
The goal of this initiative is to have the greatest impact for reducing morbidity and mortality associated with COVID-19. The pandemic has put immense pressure on health systems. Family practice interventions that are feasible and rapid will emphasize the development and implementation of the innovation that is realistic and measurable. Because our greatest strength at present for battling the pandemic is the exchange of information, and because the virus cannot be fully contained unless nations around the world cooperate, an important aspect of the innovation will be the ability to transfer lessons across contexts. The family practice innovations that are likely to have a high degree of impact include education innovations, practice innovations, and responses that address equity and inclusion.
To achieve this, the Besrour Centre will support two proposals with different targets or approaches that fall into one of the following categories:
New, innovative practice during the COVID-19 pandemic in family medicine training including curricular changes, inter-disciplinary education, or use of virtual curriculum delivery
Practice-level innovations that respond to the needs of key populations that lack access to care or that the pandemic is targeting unequally
Innovations to reduce the impact of phases three and four of the pandemic—the burden of delayed and neglected chronic disease, and the mental and other social determinants of health impacts of the pandemic
Increased effectiveness to advocate for evidence-based, accountable, and equitable health care policies, policy frameworks, and services
Event detail
From

:

to

:
Location:

Virtual

Country:

Canada