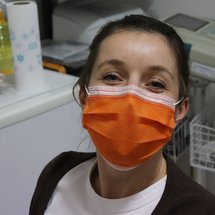 May 26, 2020
Global
Conference
Time to get our act together on UHC and health emergencies
UHC2030 will launch a discussion paper to consolidate our vision for resilient health systems, and priority actions for both emergency preparedness and UHC goals. With this, we aim to bring partners together around common messages on public health actions as 'step zero' of UHC, so health systems better support health security and UHC. This builds on the recent statement from UHC2030 co-chairs which called on world leaders to remember their UHC commitments as they respond to COVID-19.
Ilona Kickbusch, Chair of the International Advisory Board of the Global Health Centre, will moderate a panel discussion with senior leaders from WHO, World Bank, OECD and respondents from academia and civil society. This event proposes to stimulate discussion with stakeholders from across the UHC movement and beyond, immediately after the World Health Assembly, in order to leverage the momentum around the discussions among ministers of health.
The event is jointly organised by UHC2030, Graduate Institute Geneva, Global Health Centre and the World Health Organisation.
Speaking:
Muhammad Pate, Global Director, Health, Nutrition and Population Global Practice of the World Bank and Director of the Global Financing Facility for Women, Children and Adolescents (GFF)
Agnes Soucat, Director for Health Systems Governance and Financing, World Health Organization (WHO)
Francesca Colombo, Head of the Health Division, Organisation for Economic Co-operation and Development (OECD)
Midori de Habich, Economist, Former Peru's health minister
Githinji Gitahi, Global CEO of AMREF Health Africa
Anamaria Bejar, Director of advocacy, International Planned Parenthood Federation (IPPF)
Register to attend via Zoom here.
Event detail
From

:

to

:
Location:

Geneva

Country:

Switzerland