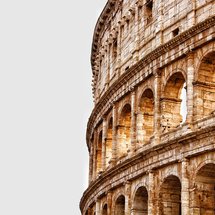 Feb. 26, 2020
Europe
Congress
16th World Congress on Public Health 2020, Public health for the future of humanity: analysis, advocacy and action
The global public health community will be meeting at a critical time for our planet. Global temperatures lie far beyond historical records and there are real fears that we are reaching a tipping point. Threats to food and water supply, poverty and inequalities are leading to mass migration and conflict.
The theme of the World Congress, Public Health for the Future of Humanity: Analysis, Advocacy, and Action, reflects the commitment that the global public health community must make visible the threats to health, and must challenge and hold to account those with the power to make a difference.
Read more about the plenary programme of the World Congress on Public Health here.
Event detail
From

:

to

:
Location:

Roma

Country:

Italy